You Pay Only Shipping and Handling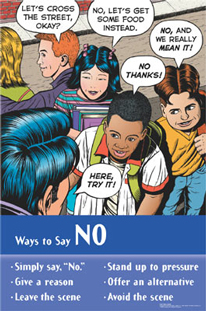 Now that the Project ALERT curriculum is available digitally, and is easily accessed free of charge from our website, we have leftover materials to share with you! The posters make great student giveaways, or display them in your classroom or hallways!
To get these supplies today, simply Login to your account and click on the 'Shop' link from your Dashboard. You can order the Poster Sets, the Classroom Video Sets on DVD, the Curriculum Binders, or all three together in full Training Kits.
And while you're logged in, be sure to check out our digital curriculum...with student handouts and homework right at your fingertips for printing out or emailing to parents and students!
<br data-mce-bogus="1">